There are so many businesses starting up every day that the competition is getting increasingly tougher. So much so that online marketing is one of the main ways for a local business to survive.
A lot of our clients run small and medium sized carpet cleaning businesses, which is one of the industries that we focus on helping. Owners of these businesses are reporting their sales increase over 120% after starting online marketing, while expenses have only increased by a mere 20%.
So as you can see, learning some online marketing can pay off in the end.
What Is It & Where Do You Begin?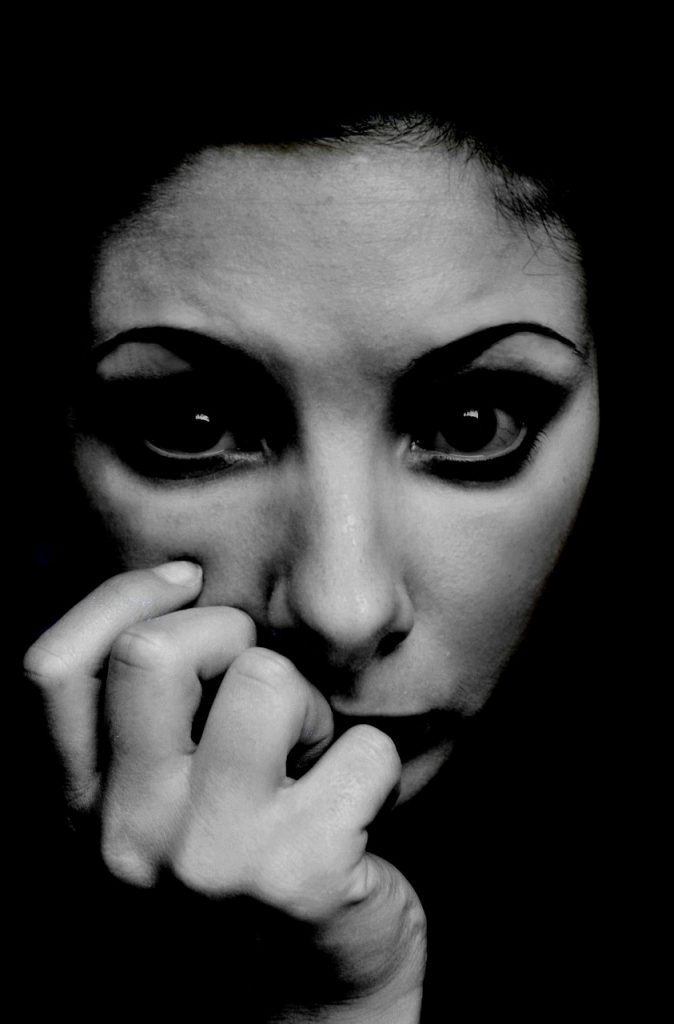 People quite often have a fear of the unknown, and it is this fear which stops them from trying something new. It's these types of people who adopt the motto "better to stick to what you know" and "why reinvent the wheel?".
In my experience, roughly 8 out of 10 small business owners say they're not starting online marketing because they don't know where to start, or because it seems too complicated. But in actual fact, the reality is totally different.
Yes, there's a lot to remember if you are new to the online marketing game, but it is still quite cheap and easy to see your first positive results. No huge marketing budgets are required.
But discussing paid campaigns is a subject for another article sometime soon in the future. Today I will be discussing how you can quickly and easily market your business for free. Everyone's favorite word.
To show you what we are talking about, we'll be doing a series of articles on marketing online. All of it will be easy to understand and easy to do. It will include :
Increasing your web presence with Google's Local Search.
'Gaming' customer reviews the right (and legal) way.
Getting free publicity from Facebook
The best thing of all is that once you start, you're likely to see results VERY quickly – in less than a few months, or sometimes even a week or two. There'll be no long nights of hard work with nothing ever to show for it.
Increasing Your Web Presence With Google's Local Search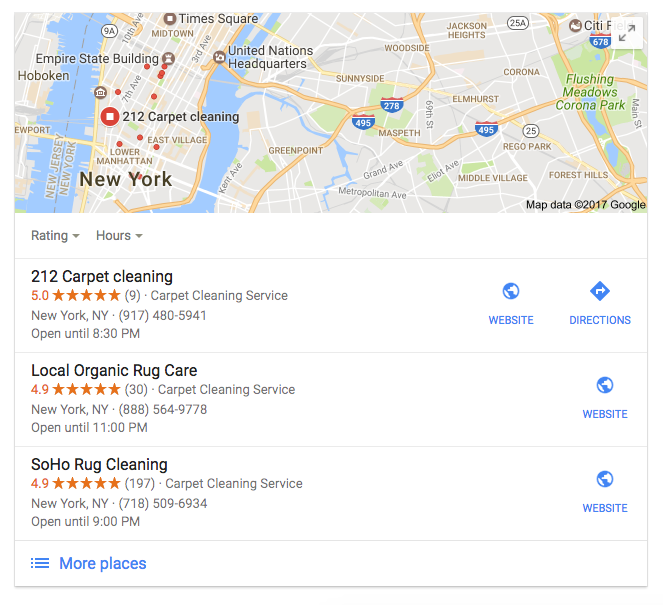 Google Local Search is one of the easiest ways to boost the visibility of your local business. It's free, extremely fast to set up, and it gives your business extra exposure and prominence on the Google search page, when someone is searching for a local business.
We have previously discussed Local Search, but to give you a quick recap, it is where you can register your business on Google, and if approved, will receive a prominent looking box on Google if someone directly Googles your business.
If someone types in, for example, "carpet cleaners + new york" then yours may come up in the top 5 list. New York is obviously a huge area.
But when the searcher gets much more specific with their desired area, the higher your chances are of popping up in the results.
For example, instead of "New York", if the searcher narrowed it down by typing "Greenwich Village" – and you happen to be a Greenwich Village-based business – then you have a better chance of search engine exposure.
This should be the very first thing you should do. Once you are in Local Search, you already have a foot up on the competition who haven't done it yet.
'Gaming' Customer Reviews The Right, Legal, Ethical Way
Reviews are extremely important. In fact it is the most important part of online marketing ever. With so many carpet cleaning businesses out there catering to the whims of carpet fetishists, customers are relying more and more on the reviews of past customers to decide where to spend their hard-earned money.
Search Engine Land claims the number of customers relying on online reviews is as high as 88% – and that was in 2014. This infographic from last year seems to suggest that it has jumped to over 90%, which needless to say, is mind-bogglingly high!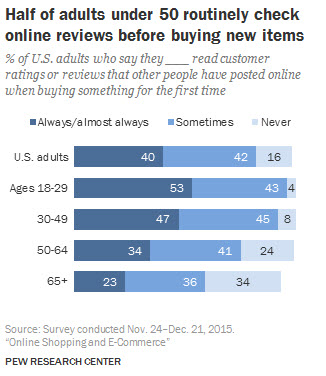 So if you have no reviews, then you have a rather serious handicap to deal with. How will people know about your wondrous skills at beating the living daylights out of a sheepskin rug till all the dirt and dust has been banished?
We need to clarify something from the get-go though. When we say "gaming reviews", we don't mean reviews of games like "World of CarpetCraft" or "Grand Theft Carpets". Nor do we mean posting fake reviews (which is obviously both illegal and virtually impossible).
What we DO mean is boosting both the quantity and quality of your reviews in an ethical way. If you're not doing it, you can be guaranteed your competition is. In which case, you're literally giving your clients and your money away to them.
OK, So Give Me Some Practical Actionable Tips!
Glad you asked. That's what I am here for.
First of all, be bold. Ask your clients up-front if they would be so kind as to leave you online feedback. This can be done by sending them an email or a text message, or even handing out business cards with the appropriate link.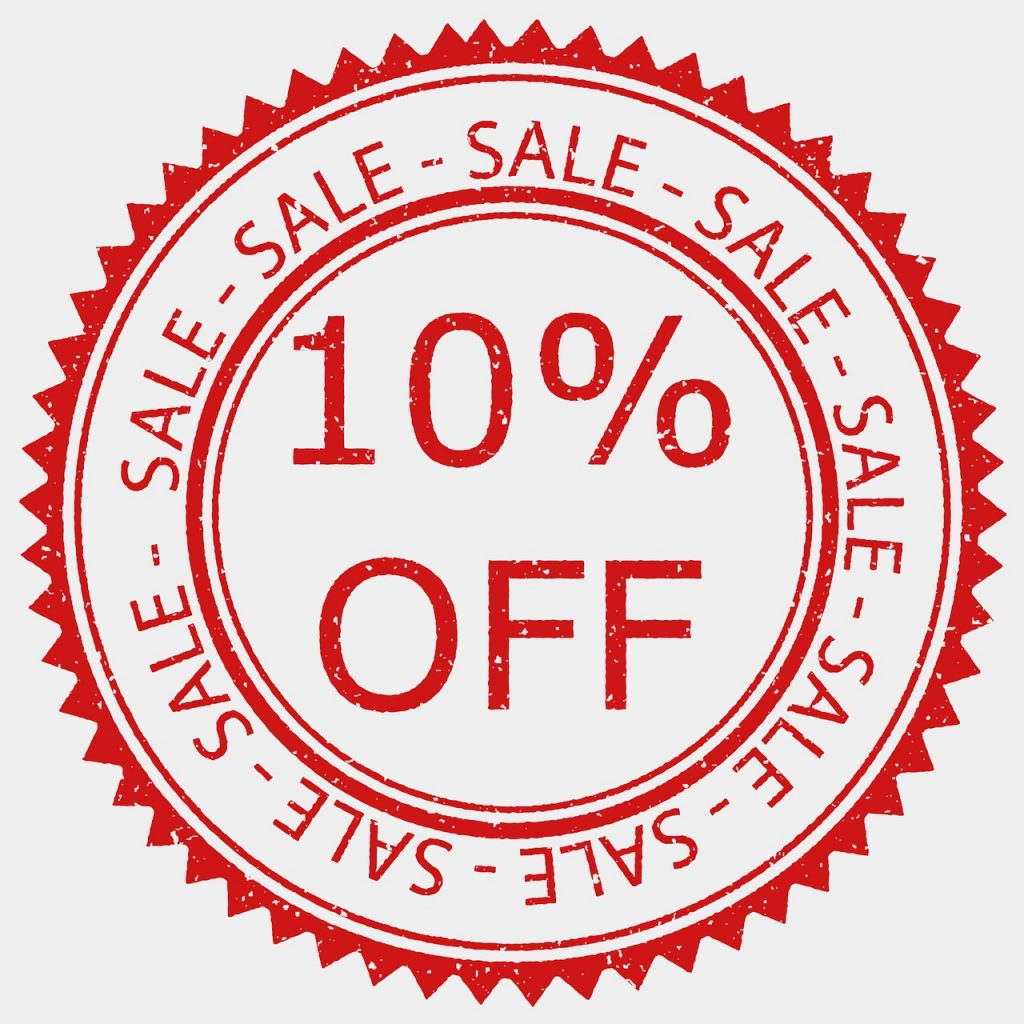 Secondly, consider offering your clients a small discount in exchange for a review. But as I said in my last article about Local Search, you cannot insist on a positive review in exchange for the discount. You have to give the discount regardless of whether they are praising you or verbally kicking your ass.
Besides, having a mixture of good and not-so-good reviews makes the good reviews look more credible. Nothing looks more suspicious than 100% perfect reviews. It starts to look as if you wrote them yourself.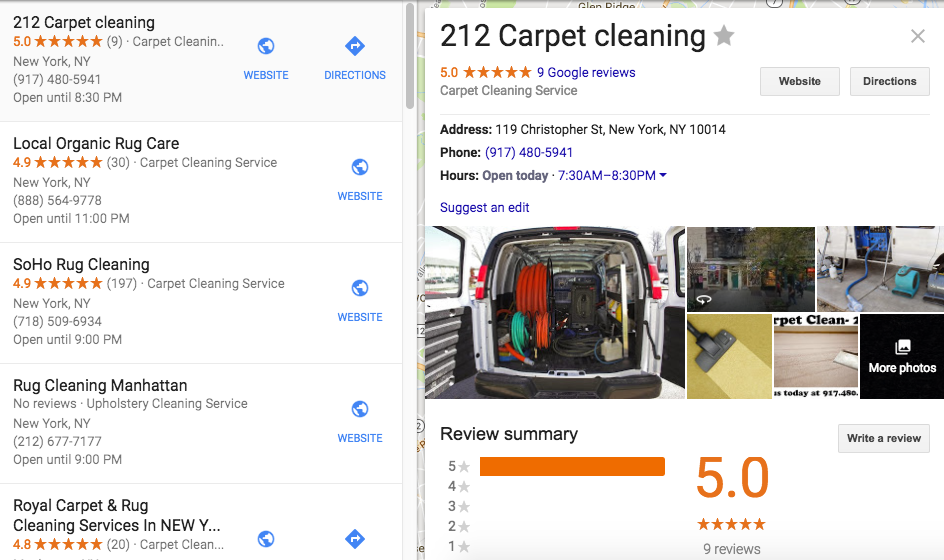 Moving onto our third tip. Continuously monitor the review sites that are the most important to you and your business. This is usually Google Reviews and Yelp, but you may have a local business site where you advertise, and this should be monitored too.
If you do get someone complaining about your business, address those concerns promptly and reply non-emotionally. Don't come out with something like "I can't believe you're criticizing my legendary rug disinfecting!". Staying positive projects the image of an honest business and open to constructive criticism. Getting defensive is not going to help matters.
Everything combined greatly improves your reputation and may persuade those who left negative reviews that perhaps they were a bit too hasty to rush to judgment. So perhaps they should change that review right away…..
You can make the job easier, of course, if you use Optimum Feedback's monitoring tool to automate all of the above at a small cost. But it's entirely up to you, and those with more time on their hands can easily do it all for free with no external tools.
More and better reviews help you significantly in terms of ranking in Google Local (discussed above) as well. Google Local is competitive, and the businesses with the best (or sometimes, the most) reviews nearly always show up first.
Being first on Google always brings the best advantages and perks. People like easy. If they only have to look at the top 5 results, that's less time, hassle, and stress finding someone to shampoo their Oriental carpets.
Getting Free Publicity From Facebook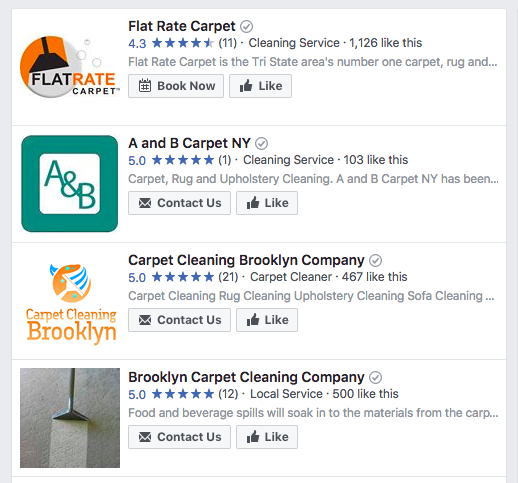 Facebook is HUGE. I mean it, REALLY huge.
No doubt you have seen the big multi-national and international companies on there hawking burgers and sports shoes, and thought "there's no place for me here". But in fact, you would be totally wrong.
Facebook is set up for local businesses. It is made for local businesses.
So How Do I Do This Facebook Thing?

First you need a Facebook Business page, which is totally free. Follow the various steps, upload a photo of your business, including a cover photo.
To make the most of the local business benefits, you obviously need your address on there. If people come to visit your premises, they may decide to "check in" and this helps to show you on the map. You could even offer small discounts for anyone who checks into your business on Facebook.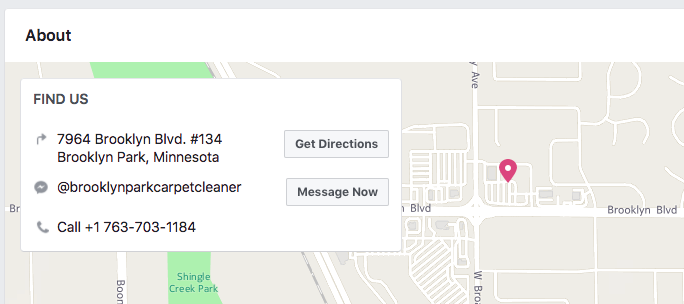 Make sure your opening times are listed and up to date. People are not going to visit your business or phone if they are not sure if you are open or not. If they view your page while you are open, then a green "open now" sign is shown underneath. Outside working hours, your business is marked as "closed now" in red.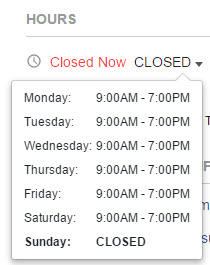 A lot of people don't realize that Facebook Messenger is closely integrated with Facebook Business pages. On the business page, it normally says "Replies in X hours" / "Replies in a day". This changes depending on how fast you answer people who send Messenger messages to your business page.

Start replying faster and faster, and this will eventually be reduced to "typically replies within minutes". For a customer looking for a speedy reply, finding someone who answers quickly may be the deciding factor in them coming to you.
To make sure you reply as fast as possible, install the free Facebook Messenger on your smartphone (available for both Android and iOS). Also monitor your business page on a computer when you get back to company HQ to see if any messages fell through the cracks.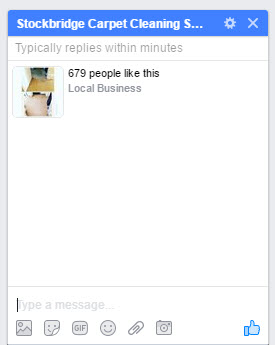 Here's something to ponder. Maybe people don't leave reviews on Facebook because they don't know how to? So if you have the graphic or video chops, why not make a short infographic or video explaining how to leave a review? If you have a Mac computer, iMovie makes it extremely simple. Windows used to have Movie Maker but that is now discontinued. But there are also lots of online services offering video creation and editing (a simple Google search throws up lots). Or hire somebody on Fiverr to do it for you.
Make it short, funny, and memorable, and upload it to your Facebook page. It will also have the added benefit of getting your face onto your page and giving your business the "human touch".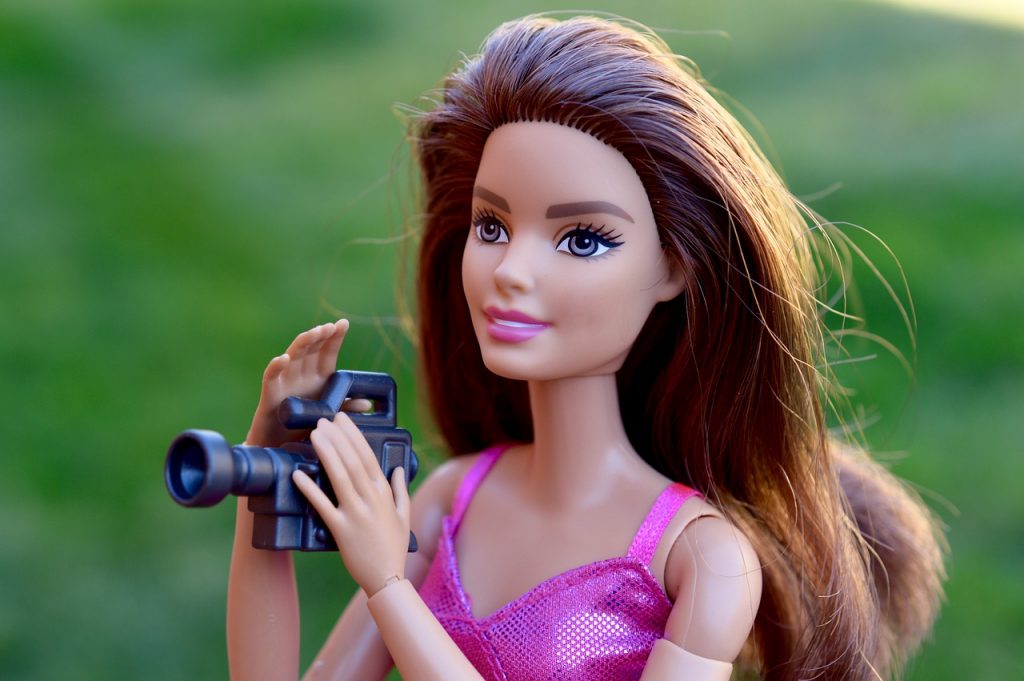 What's more, you don't have to spend money on expensive video equipment. These days, a professional looking video can be made on a modern smartphone or a hand-held camcorder. That comes across as more authentic, than if you were to get the professional equipment and green screen.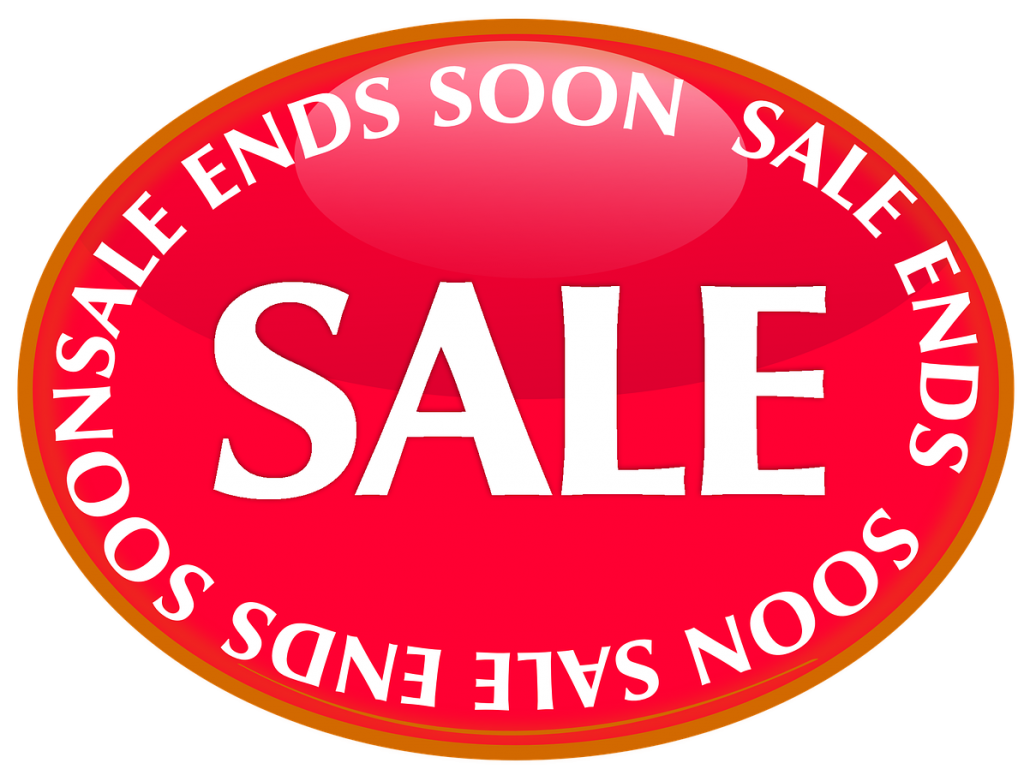 Finally, Facebook is ideal for posting promotions and holiday discounts. Even if your page doesn't have a lot of followers, constant updates will make your page more visible. And when someone is looking for a business in their area, your page will hopefully pop up, along with your special offer to help seal the deal.
Conclusion
Let me know if you liked these tips, or if you have any questions. We're here to help. I'm also always interested in any stories from small business owners on how online marketing impacted their business.
https://optimumfeedback.com/blog/online-marketing-carpet-cleaning/
On – 28 Feb, 2017 By Connie Benning
Mobile Phone QR link: